Among the NFT community, Cardano NFTs are an often overlooked blockchain to buy NFTs. But why? Since Cardano is built with smart contracts, like Ethereum and Solana, Cardano NFTs have everything NFTs built on other chains have. Here we will outline the top places to buy Cardano NFTs.
Top Cardano NFT Marketplaces
JPG.Store
JPG.Store is a fantastic option for buying Cardano NFTs. The site is incredibly well-designed, boasts high trading volume, and is the largest Cardano NFT marketplace by volume. If you are wondering how to buy CNFTs, you need to check out JPG.Store.
CNFT.io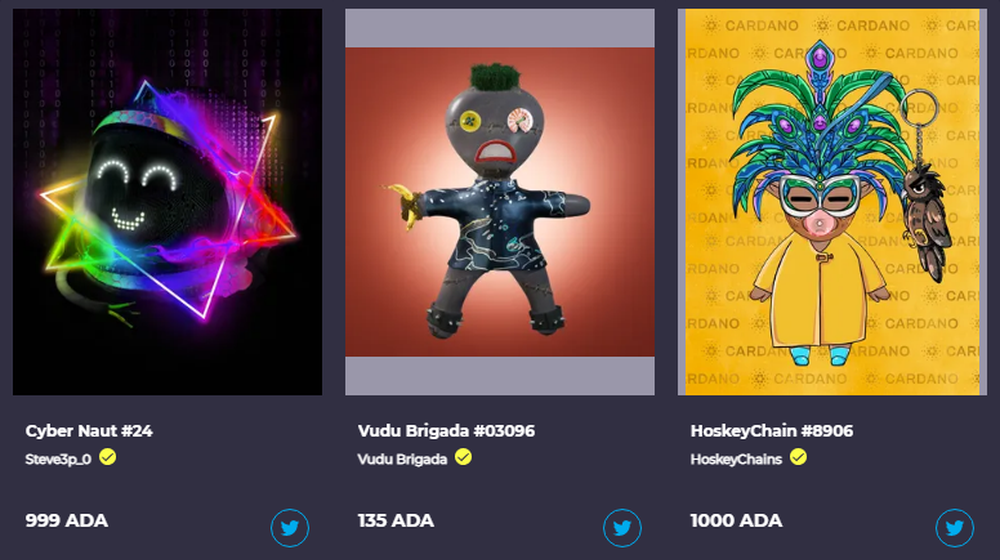 CNFT.io was one of the first places to buy Cardano NFTs. The marketplace works similarly to OpenSea in that is it very easy to create, sell, and transfer Cardano NFTs to other holders on the site. CNFT easily integrates with you wallet to provide for a great user experience. There's no surprise these guys were the best cardano nft marketplace earlier this year.
Artano
Artano is a CNFT marketplace dedicated to art-based NFTs on Cardano. The marketplace, known as "the Bazaar" offers a huge selection of one-of-one Cardano NFTs with beautiful art.
NFTJam
If you want to know how to buy Cardano NFTs, NFTJam.io is a solid option. While we don't love the design as much as other marketplaces, NFTJam still has a variety of great Cardano NFT options for sale in their marketplace, making them worthy of this list.