Freeport, a recently launched blockchain-based platform that enables fractionalized investments in fine art, debuted a limited-edition four-piece print collection by the iconic New York pop artist Andy Warhol. The assets sell at $20 a pop — but keep reading for the fine print.
Quick Takes:
Freeport debuts an exclusive Andy Warhol print collection, fractionalized into 1,000 tokenized lots via Vertalo, starting at $20 apiece.
Buyers must acquire a minimum of ten art pieces, boosting the valuation of this project to $199,000 – $782,000.
What's more, the SEC grants Freeport approval to fractionalize shares of artworks into security tokens on Ethereum, democratizing access and introducing liquidity in the market.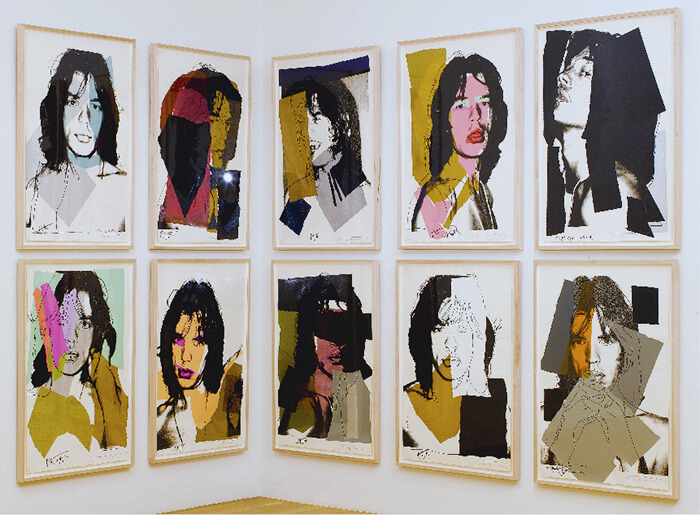 Freeport's Launch with Iconic Andy Warhol Collection
Prospective investors and art lovers can join Freeport to acquire collectibles from four distinguished collectors of Andy Warhol's work.
The American visual artist, commercial illustrator, and leading pop art movement figure is best known for his silkscreen paintings that explore the artistic expression of celebrity culture, including celebrity portraits of Hollywood celebrities like Elvis Presley and advertisement pieces. As such, his early pictures, "Velvet Underground" and "Campbell's Soup Cans", are two of his most famous.
Following the iconic artist's success, Freeport couldn't think of a better creative talent to kick-start its launch. The platform's first batch of digital artworks includes Warhol's "Marilyn Monroe" (1967), "Double Mickey" (1981), "Rebel Without a Cause (James Dean)" (1985), and "Mick Jagger" (1975), signed by the iconic Rolling Stones singer as an extra perk.
In a pioneering and groundbreaking move, the leading platform in digital asset management, Vertalo, is Freeport's service provider, dividing artwork by the controversial artist who passed away in 1986 into 1,000 tokenized lots.
Initially, each tokenized share of the Warhol created visual artworks will sell for $20. However, to own a fraction of these artworks by the commercial artist, Warhol devoted fans must purchase at least ten shares, placing the valuation of the project between $199,000 and $782,000.
Overriding Regulatory Hurdles with SEC Approval
One of the critical steps of debuting an innovative project like Freeport is successfully overcoming the complex regulatory landscapes that digital assets (like NFTs) face in the U.S. When combining blockchain technology and traditional financial systems, such landscapes often become complex mazes of regulations and laws.
Nevertheless, Freeport recently achieved a notable milestone by securing the U.S. Securities and Exchange Commission (SEC) approval. Consequently, this new digital asset platform can fractionalize shares of fine artworks into security tokens on the Ethereum network, democratizing access to valuable artworks and incorporating liquidity into the art and Web3 market.
By buying, trading, and selling pieces created by this iconic American artist, investors, and art collectors have the flexibility and unique chance to acquire famous pieces of history for less, which is near enough impossible in the traditional world of fine art. What's more, utilizing Ethereum blockchain technology ensures the immutability and transparency of transactions, enhancing data security, therefore, trust of systems.
Advantages of Fractionalized Investments
Fractionalized investments benefit less financially flexible investors, opening up opportunities for more individuals to invest in high-value fine art and new possibilities in the art world, such as owning a part of an extensive permanent collection.
Relevant content: Fractionalized Ownership Will Drive the Next Wave of NFTs
As blockchain technology stabilizes the financial landscape, Web3 finds more valuable ways to promote high-value assets and fine art investment opportunities. Additionally, Freeport's immersive and interactive platform has the potential to cultivate art fanatics and redefine the experience of owning fractionalized artworks.
Subscribe to the NFT Lately newsletter to receive news covering the latest NFT-related drops, releases, reviews and more.