Hugo Boss, a globally recognized German-born fashion brand, is getting on board the Web3 train. The brand's youth-centric offshoot is launching an NFT collection with the motive to reprise the company's brand image in 2022. The NFTs will be released on the Ethereum blockchain.
Quick Take:
Hugo Boss's youth-oriented brand, HUGO, is partnering with Imaginary Ones.
The partnership will bring forward HUGO's NFT collection. It also includes a 360-degree metaverse experience.
A total of 1001 NFTs will be a part of the launch.
EMBRACE YOUR EMOTIONS (EYE) NFT COLLECTION DROPS IN NOVEMBER
The HUGO BOSS NFT collection will launch in November. These are 1001 3D animated NFTs. HUGO is launching this collection in partnership with Imaginary Ones. Along with the NFT collection, a 360-degree metaverse experience is also a part of the launch. However, will the metaverse experience includes augmented reality is yet to be seen, but the speculation is skewing towards this trend.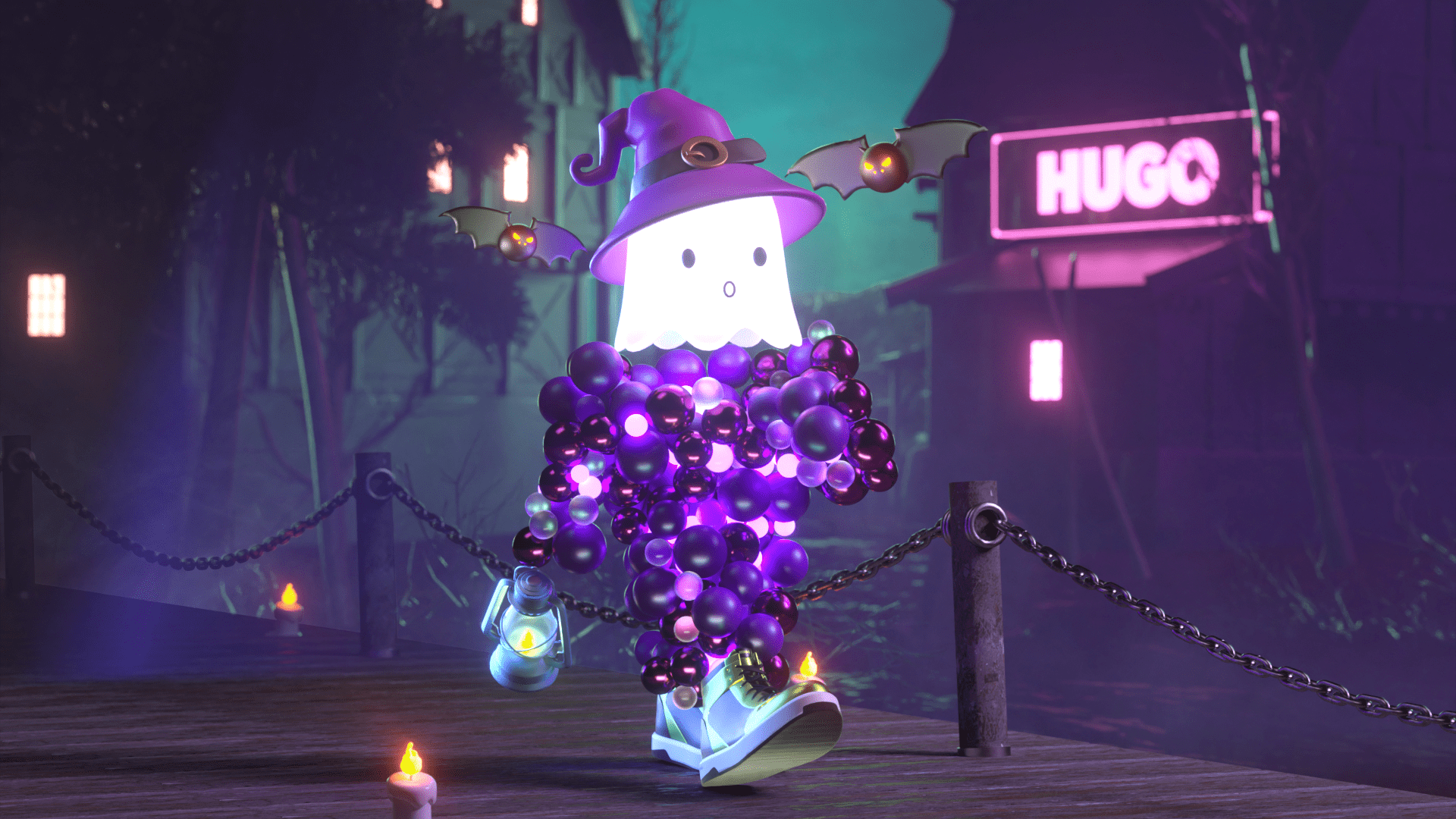 The EYE NFT collection has a motive. HUGO BOSS wants to encourage everyone to embrace and connect with their emotions. Moreover, the NFT collection will have a message that all emotions, negative or positive, are valid. These are the expressions of an individual's freedom. Hence, the expression of emotions plays a vital role in a person's mental health and well-being.
The 1001 HUGO BOSS NFTs have different characters, and six characters will possess special attributes. However, five characters represent the everyday emotions a person feels. These are joy, fear, sadness, anger, and love. Consequently, HUGO BOSS is also forwarding a cause in support of Mental Health Day. However, the sixth character has a special mix of all the emotions.
Plus, these six characters will be auctioned, and the proceeds will go towards Youth Aware of Mental Health (YAM).
"The metaverse is an exciting new space for fashion brands. One that is rich with potential for HUGO. We are excited to partner with Imaginary Ones to deliver an NFT collection of beautiful 3D assets that enables us not only to further explore this virtual world."

– Miah Sullivan, Senior VP of HUGO BOSS
HUGO BOSS TO INTRODUCE AN ALLOWLIST FOR THE COMMUNITY
A total of 1000 individuals will become a part of the allowlist. From these 1000 members, 500 spots will go to the ones buying a special phygital T-shirt. Furthermore, 500 phygital T-shirts are available, and each one contains a QR code.
Scanning the QR code will take the members to a Snapchat Lens. From here, the users can create an augmented reality effect. The remaining 500 spots will go to the existing holders of Imaginary Ones' genesis NFT collection. Also, Imaginary Ones will conduct some activities to allow users to reserve a spot in the allowlist.
Subscribe to the NFT Lately newsletter to receive news covering the latest NFT drops, releases, reviews and more.